*INSPIRE *EMPOWER *CHALLENGE
​

"THE E-STEPS"® YOU NEED FOR THE LIFE YOU WANT TO ACHIEVE
Our Vision
is to serve new and evolving leaders and entrepreneurs with reliable resources, mentor-ship and personal development that will grow your mind, improve your overall health and well-being and release from debt.
Our Mission
is to help our clients create a "PLAN B" by positioning them to add an income stream and develop a written plan of accountability through our flagship program, FOREX MENTORING FOR BEGINNERS. In conjunction with
"THE E-STEPS"
Away From Debt, our clients will learn to DETOX YOUR MIND, DETOX YOUR BODY AND DETOX FROM DEBT.
​
WHAT IS FOREX?
Our flagship course, FOREX MENTORING FOR BEGINNERS Program opens 3 times a year, to schedule a free, no risk, consultation,
click here to send an email
, subject line : "FREE FOREX CONSULTATION".
​
Elevate your circle of influence, join an "ELEVATED-THINKING" community of people with an expectation of winning, willing to support you and hold you accountable to your dreams. ​What can you expect? We only send emails with important information...we are all way to busy for junk mail.
~Weekly emails full of free downloads, tips or strategies to push you to elevate your thinking.
~ Bite-size-action-steps to help you produce micro-wins on the path to your major goals.
~Registration for free quarterly mentoring sessions for new or evolving leaders and entrepreneurs.
~Updates on open enrollment, programs and webinars, and notifications of "In-Your-City-Events".
PREMIER COURSE: "THE E-STEPS" AWAY FROM DEBT
Have you ever been stuck and just wished for a simple, clear guide of where to start to get out of debt? You are going to love this online course,
click here to learn more
. What are
"THE E-STEPS"
?
Elevated-Thinking-Steps-In-Action
. This course opens 3 times a year so you definitely want to get on the list for the next date of enrollment so that you can improve money relationships, uproot financial toxins and prepare to receive streams of income.
Click here for your free download to jump-start you knowledge.
Necole is a Mentor, Speaker, and most proud to be a Life-Changer helping new and evolving leaders, entrepreneurs and wounded champions to move through, and avoid being stuck in transition. She uses an innovative approach, assessments and methodologies to customize the journey of each client's experience according to their individualized needs. This system led Necole to the creation of a specific formula known as "THE E-STEPS" ®, Elevated Thinking Steps In Action. She launched her company,Wellness On The Move, and within a year it became a debt-free consulting firm known for creating successful outcomes. Necole has more than 25 years in the healthcare industry with expertise in procedures creation and policy writing, corporate and leadership training & development and post-secondary education. Retiring in 2013 as a Nursing Professor, Necole continues to empower people to excel even further than their own belief system.
SCHEDULE A CONSULTATION
COMPLIMENTARY SESSION



​

COMPLIMENTARY CONSULTING SESSION: A brief opportunity to share personal or business intentions and discuss if and how we can work together to achieve your desired outcomes. Are you ready for some phenonmenal hands-on support and accountability?

BREAKTHROUGH DISCOVERY SESSION

Breakthrough Discovery Session : Gives us 45 minutes to share and set your intentions and examine how we can work together towards your BREAKTHROUGH to identify and establish tangible, measurable, success indicators to achieve your desired outcomes.
Connect with me on Facebook-be inspired, empowered and challenged to grow your mind, improve your health & release from debt, maybe even a little dry humor! Be the first to know about upcoming events, announcements & helpful resources, you will not want to miss out! Show some love, click the "LIKE" button, turn on your notifications, and comment, "I am a Champion".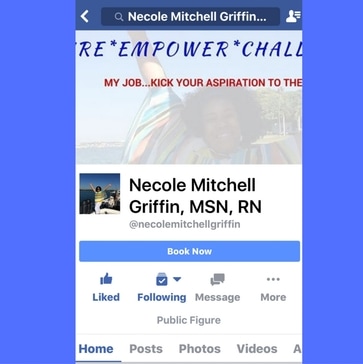 E-COMMUNITY CONNECTION EVENTS
MARCH

COUPLES EVENT

JULY

FAMILY EVENT

OCTOBER

LEADERSHIP & BUSINESS EVENT
Each event focuses on improvements in the areas of HEALTH, WELLNESS, SPIRITUAL and I
NTELLECTUAL DIMENSION. The development of a written plan of accountability with goal (
YEARLY, 6-MO., 90-DAY) specifications including INTENTION PLANNING & DEVELOPMENT is expected. We enjoy coming together, but this is more than just hype or an emotional "feel-good" experience. This is where Life-Changers meet to help change the lives of others. ~WARNING: If you are not ready to elevate your thinking to elevate your life-style, these events are not for you.
​
"ELEVATED MIND-STYLE PRODUCES AN ELEVATED LIFE-STYLE"