"My job is to kick your aspiration to the next level...you ready?!"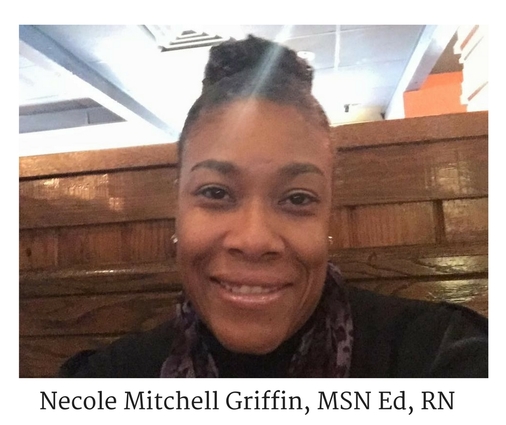 "Hi!! My name is Necole, and yes, it's spelled with 2 e's. I am elated that you are here right now, because I believe that nothing just happens by coincidence. I'm on a mission to inspire CHAMPIONS who have been wounded and stuck in transition but are now ready to make changes to optimize your health, your untapped potential and how you show up in the world, by focusing in on 3 areas: Detox Your Mind, Detox Your Body, Detox Your Debt. I have a divine calling, I am an unrepeatable miracle; my dreams are so important that I have to have a plan...and you do too!

Is it time...for you...to serve your self first...then serve others? Let me show you how. We will walk together as we breakthrough and detox from limiting beliefs that have hindered and poisoned your life's journey thus far. By utilizing "THE E-STEPS", we will jump-start you into your next phase of success. I am extremely excited to meet with you and am glad that you are finally here and ready to fight for the next level of your deserved life. But first, before we begin, I need you to know something...you are a CHAMPION and fights are never easy, but my brother and my sister...it absolutely will be worth it! Although I am a Mentor, Speaker and an Educator, my favorite...is to be a Life-Changer. Thank you for choosing me and our E-Community to walk with you." ​
THE BIRTH OF "THE E-STEPS​"
Necole began implementing acquired skills from the health care profession in conjunction with her spiritual beliefs as she has helped
countless audiences breakthrough to discover their own untapped potential and although her clients, students and other individuals were being inspired and experienced a degree of success, she also recognized that some would return to their previous state of defeat because of a lack of community, a lack of an accountability plan, and no expected demand of continuous growth. This further burned true in her mind when she personally experienced battling PTSD and
felt that no one in her immediate circle at that time, knew what to do, to help get her back on track after surviving a horrific vehicle accident,
losing a thriving and successful business, physically and emotionally unable and incapable of a breakthrough but also, her circle of influence was not holding her accountable to her own rescue. It was only after Necole was realigned with her greatness and "
through began to break", in other words, BREAKTHROUGH happened. Through mentor-ship and coaching, Necole
began to
"come up and reach up for higher thoughts about self, life, capabilities and God-given rights and align these thoughts with some innovative action-steps".
After serving 15 years in the field of traditional ministry as a local community Pastor and 25 years in the health care industry, Necole retired as a Nursing Professor.
She decided to marry two fundamental aspects of serving people through HEALTH and REAL CARE-ditch all the formalities and traditions, come from behind the 4-walls and focus on becoming a Life-Changer and this union gave birth to the Elevated-Thinking Steps In Action,"THE E-STEPS".
"The E-STEPS" is a formula to get you the outcomes and results that you not only desire but deserve. It is a result-driven, out-come oriented process consisting of sequential, specific behavior modifications. "THE E-STEPS" are rooted in 3 Superior Dimensions of Wellness: Intellectual, Environmental and Spiritual, in other words, Detox Your Mind, Detox Your Body, Detox Your Debt is simply uprooting ineffective and limiting beliefs, some that we are not aware that have been developed over a lifetime, and replacing with an improved system of actionable steps to nourish the CHAMPION on the inside of you so that you are empowered and challenged into your greatness. Our committed focus is to have you do things that you have never done before, so you can get the results that you have never had so that you can create the life that you have been dreaming of.
WHAT IS WELLNESS?
​
WELLNESS IS:
1. AN ACTIVE, EVOLVING PROCESS (or the
E-STEPS
as we like to call them in our E-COMMUNITY)
2. BECOMING, THINKING AND LIVING YOUR HIGHEST POTENTIAL SELF
3. BECOMING AWARE OF AND MAKING CHOICES TO ACHIEVE YOUR DESIRED OUTCOMES
4. WELLNESS TRADITIONALLY AFFECTS SEVERAL DIMENSIONS OF HEALTHY LIVING. WE FOCUS ON 3,
ENVIRONMENTAL, INTELLECTUAL, AND SPIRITUAL
BELIEVING THAT THE OTHER AREAS WILL ALIGN WITH OUR INTENTIONS BECAUSE WE ARE WILLING TO DO THE WORK...
RIGHT?
LET'S CONNECT TODAY!
| | |
| --- | --- |
| | "It was 2014 that I made a declaration to change my life...take a peek at this video of when I started...my husband was my biggest and only fan it felt like at the time and some days I still felt alone, like no one really understood me. I wish that I had a community or a tribe of people who believed in me at that time, but I didn't. So I decided to create one so others would get their desired results...sooner, quicker, and faster! Let's connect so we can start your journey as well." |
WE WOULD LOVE TO HAVE YOU!
SIGN UP FOR E-COMMUNITY EMAIL LIST
DO YOU NEED VIP ASSISTANCE?
HOW CAN I SERVE YOU?
E-COMMUNITY CONNECTION EVENTS
MARCH

COUPLES

JULY

FAMILY

OCTOBER

LEADERSHIP & BUSINESS
Each event focuses on improvements in the areas of HEALTH, WELLNESS, SPIRITUAL and I
NTELLECTUAL DIMENSION. The development of a written plan of accountability with goal (
YEARLY, 6-MO., 90-DAY) specifications including INTENTION PLANNING & DEVELOPMENT is expected. We enjoy coming together, but this is more than just hype or an emotional "feel-good" experience. This is where Life-Changers meet to help change the lives of others. ~WARNING: If you are not ready to elevate your thinking to elevate your life-style, these events are not for you.
​
"ELEVATED MIND-STYLE PRODUCES AN ELEVATED LIFE-STYLE"